Hydraulic Cylinders Repair– Planned Maintenance vs. Reactive Maintenance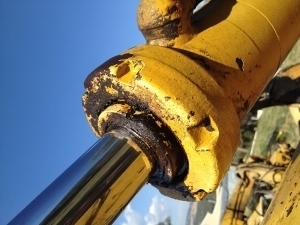 They say that an ounce of prevention is worth a pound of cure. At Maverick Machine & Hydraulics, we agree. Planned maintenance can catch minor as well as advanced problems with hydraulic cylinder systems before they lead to further damage or system failure. On the other hand, the reactive maintenance approach delays hydraulic cylinder maintenance until a potentially serious issue occurs, leaving fewer options and a costlier repair process. Most people know that hydraulic planned maintenance is more effective and efficient than reactive maintenance. Unfortunately, that doesn't mean they integrate this beneficial maintenance program into their businesses, which puts them at risk of extended downtimes and expensive repairs on their hydraulic cylinders.
Hydraulic cylinder planned maintenance adheres to a predefined schedule according to the equipment manufacturer's instructions. An important advantage to scheduling maintenance is the ability to prepare in advance for equipment that is taken offline. Scheduling cylinder maintenance months or even only weeks ahead of time allows crews to work around maintenance days and have the required replacement parts in hand, which is a far better scenario than shutting down mid-production for a piece of equipment that fails. Planned maintenance also decreases the number of potential accidents and safety violations during the normal use of equipment, which is important to note when dealing with hydraulic cylinders.
The aftermath of unexpected equipment failures disrupts production and ultimately has a negative impact on the bottom line. Therefore, reactive maintenance can be expensive and time consuming. Sudden downtime typically results in paying more for replacement parts, lost revenue, and idle employees.
Give us a call: 1.905.795.7885 or email us: connect@maverickmachine.ca if you have any question regarding hydraulic cylinders, custom made cylinders, hydraulic parts, machined parts, hydraulic cylinder repairs looking forward to hear from you.