Precision machined manifold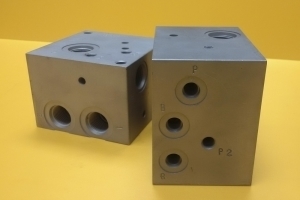 Custom hydraulic fluid power systems sometimes require complex connections.  Maverick can help you engineer the manifold you need.
Double Sprocket

When ordinary won't work, Maverick wants to hear about your specialized gear, keyways, and other parts. We like a challenge!
Pole Bracket

At Maverick we bridge the gaps in your supply chain by providing custom metal fabrication. This means you can get any bracket you need for any application; give us a call.
Hydraulic Port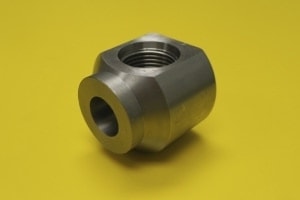 We manufacture ports for assembly into hydraulic cylinders. ORB, SAE, or NPT: name your connection and we will make it integrate into your hydraulic power system seamlessly.
Hydraulic Hose Fittings

Our goal is to make your job easier. We have a range of hydraulic hose fittings available same-day so you can get all of your hydraulic hose fittings needs and requirements looked after simultaneously.
Half Couplings

When space in your application is tight, shorter couplings can make all the difference. Maverick knows they're hard to find, but we will make them exactly to your spec.
Custom Clevis Pin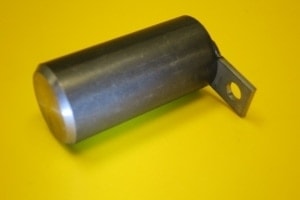 When stock pins won't work, Maverick will machine and weld exactly what you need to help you connect.
Bushings

We will provide and incorporate the correct bushings into your project to ensure the pivot points on your equipment last longer.
Safety Caps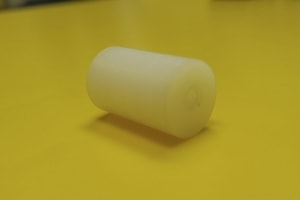 We work in UHMW and other PE materials for components that have to slide.
Spherical Bearings

When a pivoting joint is needed, we proved spherical bearings at competitive prices, and if you don't see what you need – just ask!