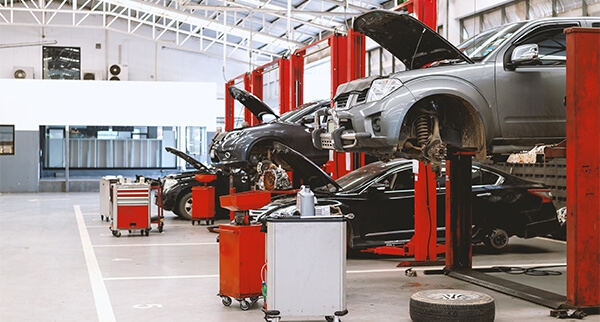 Maverick Machine are market leaders in the design, manufacturing, and supply of a wide range of standard and custom hydraulic cylinders and manifolds in North America. We provide hydraulic components to Original Equipment Manufacturers (OEM) of hoist systems, forklift cylinder, hoist hydraulics services, material handling equipment, tow truck units, and compacting equipment. With partners in Iowa and Pennsylvania, we serve both the Canadian and US markets with custom made hydraulic cylinders, forklift cylinders, hoist hydraulics services.
Our hydraulic repair services team supports many different industries such as the landscape service sector, aviation ground support equipment companies, hoist hydraulics repair and forklift cylinder repair services. We provide a wide range of hydraulic services (forklift cylinder, hoist hydraulics services) repairs & manufacturing and hydraulic cylinders repairs in Mississauga, Toronto, Brampton and all over GTA, Ontario. If it has hydraulics (cylinder, forklift cylinder, hoist hydraulics services, tow truck units, and compacting equipment) there is a good chance we can fix it.
Our products are suitable for use in different segments of industry, many of which present special challenges for hydraulic applications. Regardless of the need, Maverick Machine hydraulic cylinders are designed, developed, and manufactured to give unmatched performance and service life in:
What are the applications of hydraulic cylinders in the Material Handling Industry?
Dock levelers, dump bins, and other fixed equipment are at the core of any facility whose operations revolve around moving, lifting, transporting, and dumping materials and products. This equipment typically relies on hydraulics to improve its power, function, controllability, and safety, which must perform effectively and efficiently to achieve the bottom line. At Maverick Machine & Hydraulics, we combine high caliber materials and state-of-the-art production techniques with a strict quality control process and pressure testing of the final product so our customers are confident when they mount our cylinders into their hydraulic equipment.
What are the applications of hydraulic cylinders in the Food Equipment Manufacturing Industry?
When looking for food processing equipment, there are three key considerations. 
First, these applications demand the strictest cleaning and hygiene guidelines. This means that only state-of-the-art equipment, fabricated from top quality materials, should be used to maintain the necessary high standards of functionality. 
Second, equipment in the food processing industry gets heavy use, including the use of harsh chemicals that can be corrosive. This can be successfully managed by using high quality materials. 
Third, there are many processes that require force and torque, like mixing butter, loading crates of beverages, blending thick candy, and so on. 
To satisfy the unique needs of the food equipment manufacturing industry, Maverick Machine provides the complete solution with our quality steel hydraulic cylinders, hydraulic accessories such as seals and hoses, aluminum tank reservoirs, and hydraulic tanks.
Do you provide custom hydraulic cylinders for OEM purposes?
Our custom hydraulic cylinder program was designed specifically for OEM with one simple philosophy: always in stock. We ensure you have the hydraulic cylinders you need to keep production moving. Our friendly and flexible approach starts with offering engineering services if required and follows through with budget and timeline based needs analysis.
We manufacture off-shore or in one of our North American facilities to meet your requirements. Our customer service team runs a vendor managed inventory program and works closely with your forecasting and operations teams to anticipate and supply cylinders on time every time. Your supply chain for custom hydraulic cylinders and accessories is safe. Simply choose your size and delivery instructions, and we'll handle the rest promptly.