Custom Hydraulic Cylinder Manufacturer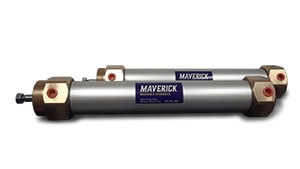 Our custom cylinder program was designed specifically to serve Original Equipment Manufacturers (OEM) with one simple philosophy: Always keep your cylinders in stock. At Maverick Machine, we strive to provide the highest quality custom-made cylinders, hydraulic cylinders, and stainless steel cylinders—all backed by exceptional service. We ensure you have the hydraulic cylinders you need to keep production moving. Our friendly and flexible approach covers engineering services, prototyping, performance verification, and full production.
As a supplier to many OEMs, we are confident in our ability to offer almost any style of single-acting or double-acting cylinder, built to your exact specifications right here in North America. This gives you the assurance of being no more than 2-3 weeks from having the exact custom cylinder that you need, which is something many other cylinder manufacturers can't offer.
What is the Maverick Machine custom hydraulic cylinder process?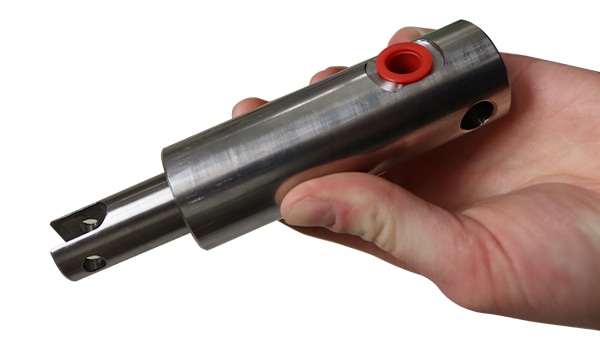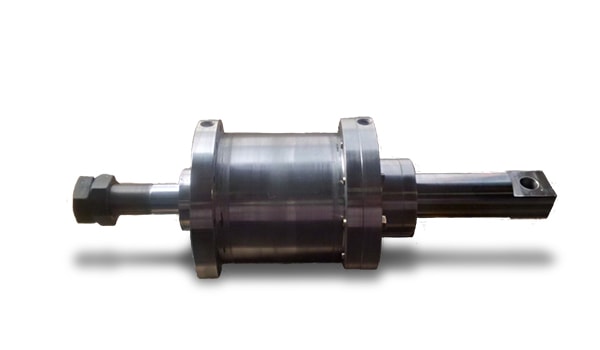 At Maverick Machine, our in-house teams handle every stage of custom hydraulic cylinder production. Each of our cylinders is designed to meet the core functions and requirements of the customer's unique hydraulic system.
1. Design, Prototyping, and Manufacturing Capabilities
During the design and engineering stages of our custom manufacturing process, we use advanced software and tools for high-performance 3D modeling. We can virtually test and modify different designs for custom commercial and industrial hydraulic cylinders before the prototyping even begins. We can design, prototype, and manufacture both single- and double-acting hydraulic cylinders.
2. Prototype development 
Next, our team will build out prototypes for extensive testing and field use so you can choose the best features and modifications for your final product. In this stage, we'll work with you to optimize the process and product for maximum performance and a cost-effective per-unit cost. You will talk to our design and prototyping team about features such as seal configurations, pressure switches, counterbalances, and more to create the right part for your system—no matter how simple or complex it needs to be.
How do you choose the Best Cylinder for Your Application?
Custom hydraulic cylinders are built to fit every dynamic need of the machinery. You can commission the design and fabrication of specialty cylinders that perfectly meet unique pressure and fluid capabilities to minimize the risk of malfunctions or fluid leaks. You will also have cylinders that are a perfect fit for extremely powerful machinery when standard cylinders and seals aren't good enough. We design and manufacture our cylinders around multiple unique specifications and application requirements, including:
Harsh environmental factors
Frequency of use
Unique sealing materials
Pressure and stress damages
Size and shape based on the machinery's configuration
Industry
Tangential materials and parts
Ease of access
Exterior and interior coating technologies
Industry certifications
Safety
Expedited hydraulic cylinder manufacturing
At Maverick Machine, we take pride in our outstanding workmanship and polished processes that guarantee you fast turnaround, regardless of whether you're looking for 1 or 1000 cylinders. Our range of cylinders are fabricated using modern technology and optimum quality raw materials, and then subjected to stringent testing to evaluate their safety, reliability, fatigue strength, and usage life to guarantee performance in extreme conditions.
As the preferred hydraulic cylinder manufacturer in North America, you can have peace of mind that your custom hydraulic cylinders will meet and even exceed the international industry standards in terms of design, quality, reliability, durability, and turnaround time.
Call us when the other supplier says it'll take 6 weeks to deliver.
Click here to access our calculator.