Tie Rod Hydraulic Cylinder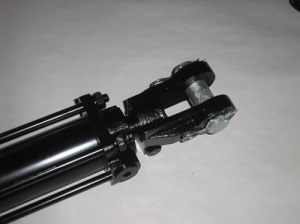 Tie Rod Cylinders Repairs are very versatile and economical. Maverick carries a standard range of tie rod cylinders and offers a modification / repairs service so you can choose which tie rod cylinder you want, which side of the tie rod cylinder you need the ports on, and cut to the exact length as per your needs & requirements.
Specs Sheet
Welded Hydraulic Cylinder – Clevis Model

Welded cylinders are our specialty at Maverick. They are inherently compact in their design which makes them a little lighter and easier to fit into a power system. We offer the required bushings and repair services for Welded cylinders as well.
Specs Sheet
Welded Hydraulic Cylinder – Pin Eye Model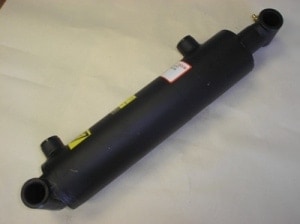 Welded cylinders are our specialty at Maverick. They are inherently compact in their design which makes them a little lighter and easier to fit into a power system. We offer the required bushings as well.
Specs Sheet
Telescopic Cylinder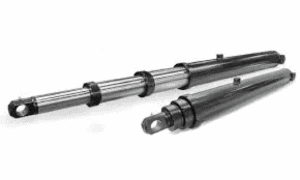 Maverick carries a range of telescopic cylinders commonly used in dump trucks and dump trailers. If we don't have the exact match for your cylinder, we can repair your existing cylinder.
Specs sheet in PDF
Stainless Steel Cylinders

For marine and sewage-treatment  environments, corrosion resistant materials like stainless steel are required. Maverick manufactures custom stainless steel cylinders to suit your requirements. We Repair and Manufacture Stainless Steel Cylinders.
Click here for More Info
Snowplow Cylinders

We stock the common angle and wing cylinders for snow plows. Call us for an economical alternative especially for Fisher 44340 and Western 44341 cylinders. We Repair and Manufacture Snowplow Cylinders.
Specs sheet in PDF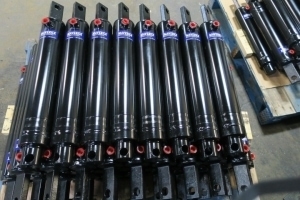 Ask about our vendor managed inventory.
Maverick Hydraulics performs hydraulic cylinder repair analysis of requirements,  design and manufacturing of hydraulic systems and machines that work to advance our clients' objectives. our experience and wealth of knowledge in solving problems related to hydraulic cylinder repair, complex hydraulic systems and custom made repairs distinguishes us from our competitors. 
Contact Maverick
for
Custom Made Cylinders
and unique & original
hydraulic cylinders repairs
.