Cast Molding & Hydraulic Cylinders
Some parts for Hydraulic Cylinders are made from cast metal, which means liquid metal is poured into a mold, that contains a hollow cavity of the desired shape, and is then allowed to cool and solidify.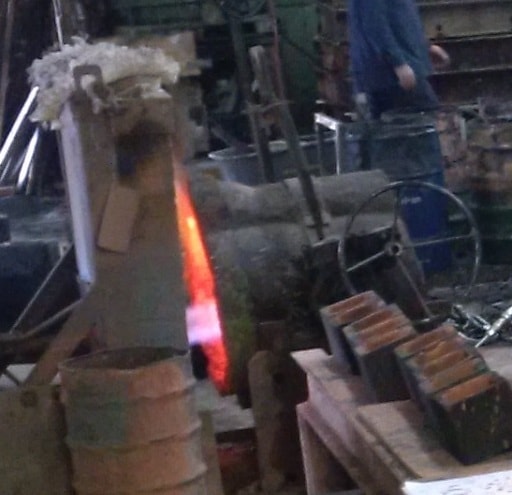 This image shows a finished cast part and a mold being heated to clean it after use. That's some hot stuff! At Maverick Machine & Hydraulics, our "outside-the-industry" thinking keeps us up to date on the best ways to make a part, and not just the way it has been done.
We have made cast base ends, cast adjustable clevis' and cast pistons. When it comes to Custom made Hydraulic Cylinders, Maverick embraces all parts of the metalworking industry to achieve optimum results!
Give us a call: 1.905.795.7885 or email us: connect@maverickmachine.ca if you have any question regarding hydraulic cylinders, custom made cylinders, hydraulic parts, machined parts, hydraulic cylinder repairs looking forward to hear from you.