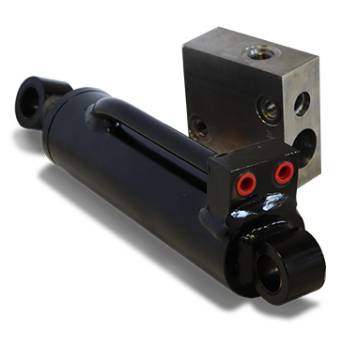 At Maverick Machine, we want to be the trusted source for all your hydraulic accessory needs. From cylinder manufacture to repair services, we only use parts from reputable manufacturers, so you can be assured of quality and reliability. Call us for power packs, manifolds, hoses, and many other hydraulic parts when it's time to replace them.
Over the years, we have refined our workmanship and transferred our industry knowledge into the design and fabrication of various hydraulic components, which are in use in our cylinders operating across North America. By leveraging state-of-the-art manufacturing techniques, we always have the standard cylinder parts in stock. This in-hand inventory is invaluable for our clients who need cylinders quickly.
Parts & Accessories
Hydraulic Power Packs
For applications that require repeated directional force or some heavy lifting, our hydraulic power packs are the ideal solution for you. This self-contained unit consisting of a motor, hydraulic pump, and reservoir can generate massive amounts of power to drive virtually any type of cylinder. For your varied applications, we design a wide range of standard and custom power packs that deliver different levels of nominal power to suit the intended pressure and flow rate.
From simple motor pump units to the more intricate multi-functional assemblies, Maverick Machine provides solutions that meet – and even exceed – our customer expectations of quality, performance, and cost. By focusing on efficient operation and the compact designs that our customers desire, we bring value to your entire hydraulic system.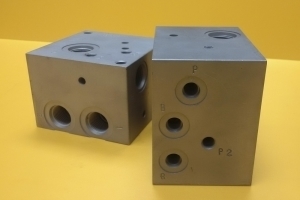 Precision Machined Manifolds
With our extensive application experience, state-of-the-art manufacturing facilities, and innovative designs, Maverick Machine is able to provide both standard and custom hydraulic manifold assemblies that suit a diverse range of applications. Our efficient and energy saving units are designed to optimize both performance and cost when it comes to controlling power transfer between pumps, actuators, and other components. Custom hydraulic fluid power systems sometimes require complex connections.  Maverick can help you engineer the manifold you need.
Hoses
Considered the lifeline of most hydraulic equipment, damaged hoses can derail your work schedules costing you both time and money. Our high quality hydraulic hoses are designed to last you until your planned maintenance. For new applications, our experienced team can help you determine the right hose and couplings based on the STAMPED rule – Size, Temperature, Application, Materials, Pressure, Ends, and Delivery.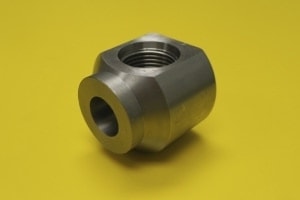 Hydraulic Ports
We manufacture ports for assembly into hydraulic cylinders. ORB, SAE, or NPT: name your connection and we will make it integrate into your hydraulic power system seamlessly.
Half Couplings
When space in your application is tight, shorter couplings can make all the difference. Maverick knows they're hard to find, but we will make them exactly to your spec.
Hydraulic Accessory supply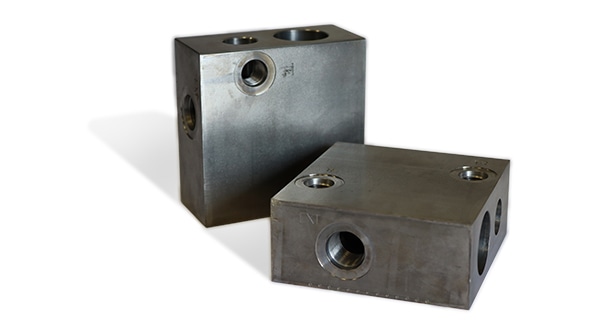 Our high quality hydraulic accessories are designed to offer great efficiency to help you meet your bottom line. From standard designs to custom made accessories, we have the ability to satisfy your unique requirements to keep your equipment functioning at optimal levels. 
Please contact our office to discuss more about our standard and custom hydraulic accessories or to find the best product for your needs