Hydraulic Cylinder Manufacturing in Vaughan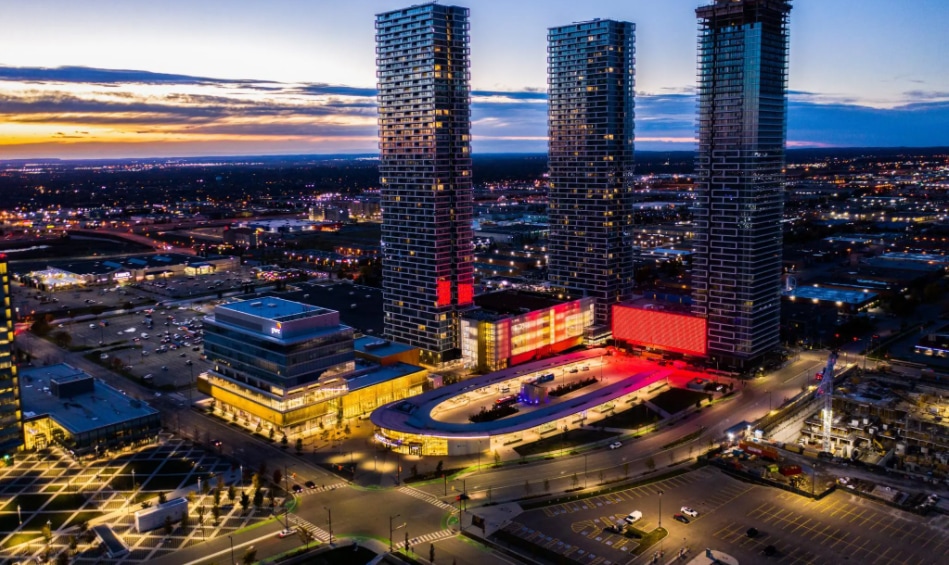 Maverick Machine is at the core of the industrial development of Vaughan, Ontario, Canada, by providing hydraulic cylinders and custom parts for your hydraulic equipment in the construction sector, manufacturing, and even transportation.
We realize that the industrial activity in the City of Vaughan is increasingly centred on time-sensitive production processes, driven by just-in-time manufacturing, e-commerce, and the increasingly globalized environment. This is indeed necessary to stay competitive and attractive to the array of industrial and commercial sectors. As experts in hydraulic cylinder supply and repair services, we are proud to be your preferred partner for all your hydraulic services in the City of Vaughan.
Outlook of Vaughan
Located in the Regional Municipality of York, or the York Region, Vaughan is the third largest municipality in the Greater Toronto Area (GTA) in terms of large businesses with over 500 employees, after Toronto and Mississauga. It's also the fourth largest business centre in the area based on the number of businesses. Vaughan's development potential in the long-term is largely connected to the success of the Greater Toronto, Hamilton Area, and York Region as a whole.
The City of Vaughan identifies several target areas of focus for their economic development activities, including advanced manufacturing; transportation, logistics, warehousing, and distribution; and building products, among others. Maverick Machine is a reliable partner for companies in these companies, allowing you to address your hydraulic cylinder supplies and custom parts replacement needs in a timely manner, to keep your equipment running effectively and efficiently.
Hydraulic cylinder repair for the construction industry
At Maverick Machine, we appreciate the role that the construction sector continues to play in creating employment opportunities for the people of Vaughan and the Regional Municipality of York. Reports indicate that the sector has added nearly 18,000 jobs to the region's employment base in the last decade, and 1,500 jobs between 2018 and 2019. As this trend continues, we realize that the plans for population and business growth will depend on investing in critical transportation infrastructure including the Viva Rapidways.
Regardless of the scale of your construction project, our experts at Maverick Machine can provide you with professional hydraulic cylinder repair services and custom replacement parts promptly to minimize your downtime and help you realize your project timelines as efficiently as possible. 
The Maverick Machine repair division focuses on repairing hydraulic cylinders used in material handling equipment (lift-gates, telehandlers, and forklift trucks), construction equipment, and heavy industry (oil rigs, cranes, off-road vehicles), as well as servicing and repairing industrial hydraulic pumps, motors, valves, and other hydraulic components.
One of our common repair services is hydraulic cylinder honing, which is done in our shop in Vaughan as part of the total process of repairing or rebuilding your damaged hydraulic cylinder. Professional cylinder honing is crucial for creating a secure seal and ensuring the smooth operation and prolonging the useful life of any hydraulic cylinder. Refinishing the cylinder helps to straighten the walls, enhance bore geometry, and provide sufficient crosshatch surface finish to facilitate optimal oil retention and ring support.
Hydraulic cylinder supply, repair, rebuild, and testing for the manufacturing sector
The manufacturing sector is the biggest employer in the Region, thanks to the continued growth of the goods-producing and services-producing sectors. Maverick Machines is proud to have partnered with some Vaughan companies in the manufacturing subsectors of food manufacturing, transportation equipment manufacturing, plastics and rubber products manufacturing, and petroleum coal product manufacturing.
We play our role professionally and diligently in providing the industries with all kinds of hydraulic cylinders and repair services, including the fabrication of custom hydraulic components. We set ourselves apart from our competitors in Vaughan by offering expedited services that strive to maximize the effectiveness and efficiency of your operations.
In as much as scheduled maintenance of your cylinders is important to extend their service life, our experts recommend that you contact us as soon as you notice external oil leaks from the cylinder for prompt repair. Leaks increase the risk of contaminants entering the system where they scratch the cylinder wall and cause other irregularities that accelerate seal wear and initiate internal leaks. Ultimately, the leakage will reduce the performance and service life of your cylinder.
 After disassembly, the seals and other parts of the cylinder will be inspected for signs of damage as below:
Piston seal – a missing, eroded, or badly distorted piston seal could indicate that the barrel has bulged in service, or that it's oversized. While replacing the piston seal can be a short-term solution, the barrel or cylinder should be replaced to prevent the problem from recurring.
Rod seal – the rod seal can be distorted due to a bent rod or excessively worn guide brush, causing uneven weight on the rod seal, and ultimately failure. The root of the problem should be identified before replacing the rod seal.
Rod – during cylinder repair, the rod will be checked for cracks and straightness and the necessary repairs made. If the chrome surface has minor scratches, it can be polished. It can also be rechromed if badly pitted or scored, or simply replaced.
Head – if there's a bush separating the cylinder rod and head, then the guide bush (wear band) should be replaced during cylinder repair. If there's no bush, then the internal diameter of the head will be measured and the head replaced if it's outside the recommended tolerance.
Piston – minor scoring on the piston exterior is not detrimental, but a diameter that's outside the recommended tolerance may require replacing the piston.
Barrel – cases of scoring or pitting can be removed by honing. Otherwise the barrel must be replaced.
The procedure for cylinder repair is similar for all units. We also serve other industries like the food & beverage manufacturers in the York Region. The new and established processors require high quality and hygienic stainless steel hydraulic cylinders and parts that help them meet the stringent safety and hygiene requirements of the food and beverage sector.
Maverick Machine & Hydraulics Supply, Parts & Repairs in Vaughan
Over the years, our brand has become synonymous with the design, engineering, and manufacture of custom hydraulic cylinders to our customers' specifications and unique application needs. 
The team at Maverick Machine & Hydraulics fully understands that some companies may have completely unique applications that require components that are specifically tailored to suit those needs. By partnering with us for your hydraulic cylinder needs, you benefit from our:
Unique design and custom fabrication of hydraulic accessories
Friendly and responsive customer service
Precision cylinder machining services
Unique numbering system that facilitates accountability and traceability
100% testing capabilities for manufactured and repaired components
Full warranty programs, including a standard one-year replacement guarantee and optional five-year, pro-rated warranty
For additional information about our hydraulic cylinder offerings, contact our office in Vaughan today.