Hydraulic Cylinder Manufacturing in Scarborough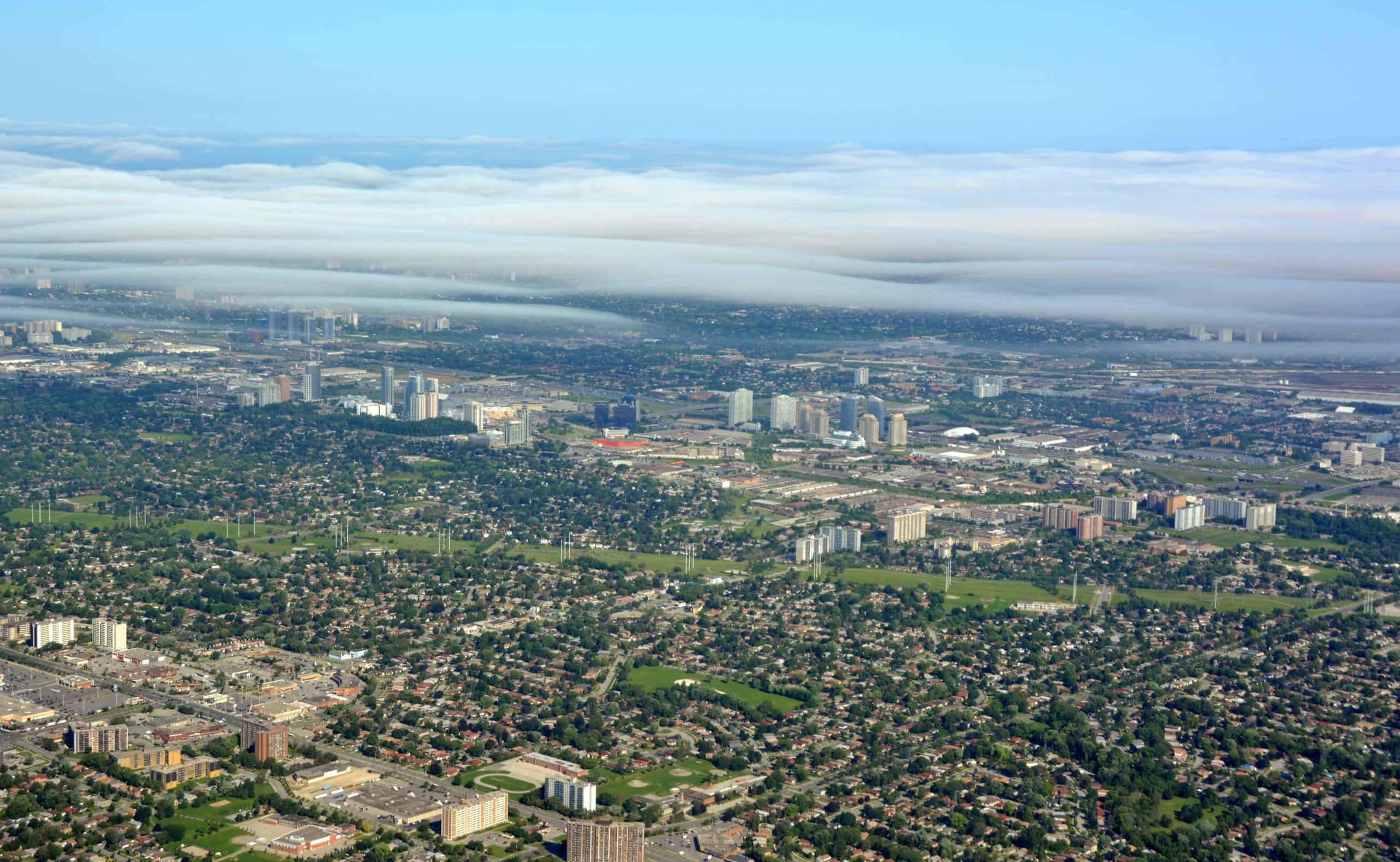 Maverick Machine is proud to be one of the businesses in the wonderfully diverse metropolitan of Scarborough. Thanks to the continuous influx of new immigrants over the years, this area of Toronto has developed into one of the largest and vibrant districts of the Greater Toronto Area.
Scarborough is considered one of the most diverse and multicultural areas in the General Toronto Area. This area has an interesting history, evolving from a collection of small farms and rural villages in the early nineteenth century to a suburb of Toronto in the second half of the Twentieth century. Since its amalgamation into the present city of Toronto, this metropolitan area has developed considerably with many things to offer its 632,000 citizens.
As a former borough of what used to be the Metropolitan of Toronto, Scarborough has a significant manufacturing sector compared to the City of Toronto, with many notable companies setting up their headquarters here, including Toyota Canada and more recently an Amazon fulfillment centre.
At Maverick Machine, we provide companies in the assembly, manufacturing, and logistics sectors with a wide range of hydraulic cylinders and custom replacement components and repair services in our state-of-the-art shop to help keep your equipment running effectively and efficiently.
Hydraulic cylinder repair, rebuild, and testing in Scarborough
Hydraulic cylinders are a critical part of hydraulic systems. They're quite straightforward in their operations, unlike hydraulic motors and pumps. Basically, cylinders are used to apply force in one direction via a unidirectional stroke. These components receive a lot of use in hydraulic systems, causing them to suffer severe wear and tear, and experience more faults or damage than most other components. This translates to considerable costs directed towards the maintenance of cylinders, relative to the entire hydraulic system.
Our experts at Maverick Machine understand the importance of hydraulic cylinders in many industrial equipment, from forklifts to ground support equipment to construction machinery. As such, they use their skills and knowledge to repair all kinds of cylinder problems including:
Rod deformities – the rod in a hydraulic cylinder may bend and cause damage to the end cap bearing, resulting in rod seal failure. Bent cylinder rods may be caused by poor strength of the rod material, insufficient rod diameter, excessive force, debris jams, improper mounting arrangement, or a combination of these issues. Even a slightly bent rod can put a huge amount of load on the seal and bearing surface, resulting in seal failure and damage to the bearing area.
Tube ballooning – the cylinder tube may balloon due to inappropriate wall thickness, insufficient material strength for the operating pressure of the hydraulic cylinder, or both factors. They may cause loss of high-pressure hydraulic fluid via a seal bypass. Tube ballooning results in loss of tolerance precision between the piston seal and the cylinder tube wall. Moreover, the hydraulic fluid can gradually erode the seal and cause heating issues due to diminished piston pressure, further reducing the seal life.
Inappropriate bearing area – in the event that the pressure load exerted on the rod and piston seals is very high, yet the bearing areas within the piston and seal gland have insufficient strength to transmit the power to the cylinder, then it may result in deformation of the seals and ultimately premature failure.
Finish of the cylinder rod – the extent of wear-and-tear of the cylinder rods largely depends on the quality of the finish applied to its surface. If the rod surface finish is too smooth, then this may result in improper lubrication that reduces the lifespan of the seal. Conversely, increased rod roughness can cause seal leakage and premature cylinder failure.
Usually, the quality and make of the hydraulic cylinder affects its performance. So if you suffer regular failures, then there is a high chance of a design flaw in the cylinder that's responsible for the premature failure. Our expert engineers at Maverick Machine can help you repair, rebuild, or redesign your hydraulic cylinders so they function effectively and efficiently as expected.
Maverick Machine & Hydraulics Supply, Parts & Repairs in Scarborough
Our hydraulic cylinders and accessories are suitable for use in different segments of industry, many of which present special challenges for hydraulic applications. Regardless of the need, Maverick Machine hydraulic cylinders are designed, developed, and manufactured to give unmatched performance and service life. Some of the industries that use our products include:
i. Material Handling
Dock levelers, dump bins, and other fixed equipment used for moving, lifting, transporting, and dumping materials and products typically rely on hydraulics to improve their power, function, controllability, and safety, which must perform effectively and efficiently to achieve the bottom line.
At Maverick Machine, we combine quality materials and state-of-the-art production techniques with a strict quality control process and pressure testing of the final product so our customers are confident when they mount our cylinders and/or accessories into their hydraulic equipment.
ii. Food Equipment Manufacturing
We supply state-of-the-art equipment fabricated from top quality materials to help our clients in the food & beverage industry adhere to the strict cleaning and hygiene guidelines. Our products are also strong and durable to withstand heavy use in food processing, and the harsh cleaning chemicals that can be corrosive.
iii. Ground support equipment
The aviation industry uses hydraulic equipment required to transmit both force and torque. To satisfy the unique needs of the sector, Maverick Machine provides the complete solution with our quality telescopic and stainless steel hydraulic cylinders, hydraulic accessories such as seals and hoses, and a range of custom components that meet your unique needs. We manufacture off-shore or in one of our North American facilities to meet your requirements.
The team at Maverick Machine & Hydraulics fully understands how costly premature cylinder failures and downtime can be to your bottom line. By partnering with us for your hydraulic cylinder needs, you benefit from our:
Friendly and responsive customer service
Precision cylinder machining services
Unique numbering system that facilitates accountability and traceability
100% testing capabilities for manufactured and repaired components
Full warranty programs, including a standard one-year replacement guarantee and optional five-year, pro-rated warranty
For additional information about our hydraulic cylinder offerings, contact our office in Scarborough today.