Hydraulic Cylinder Manufacturing in North York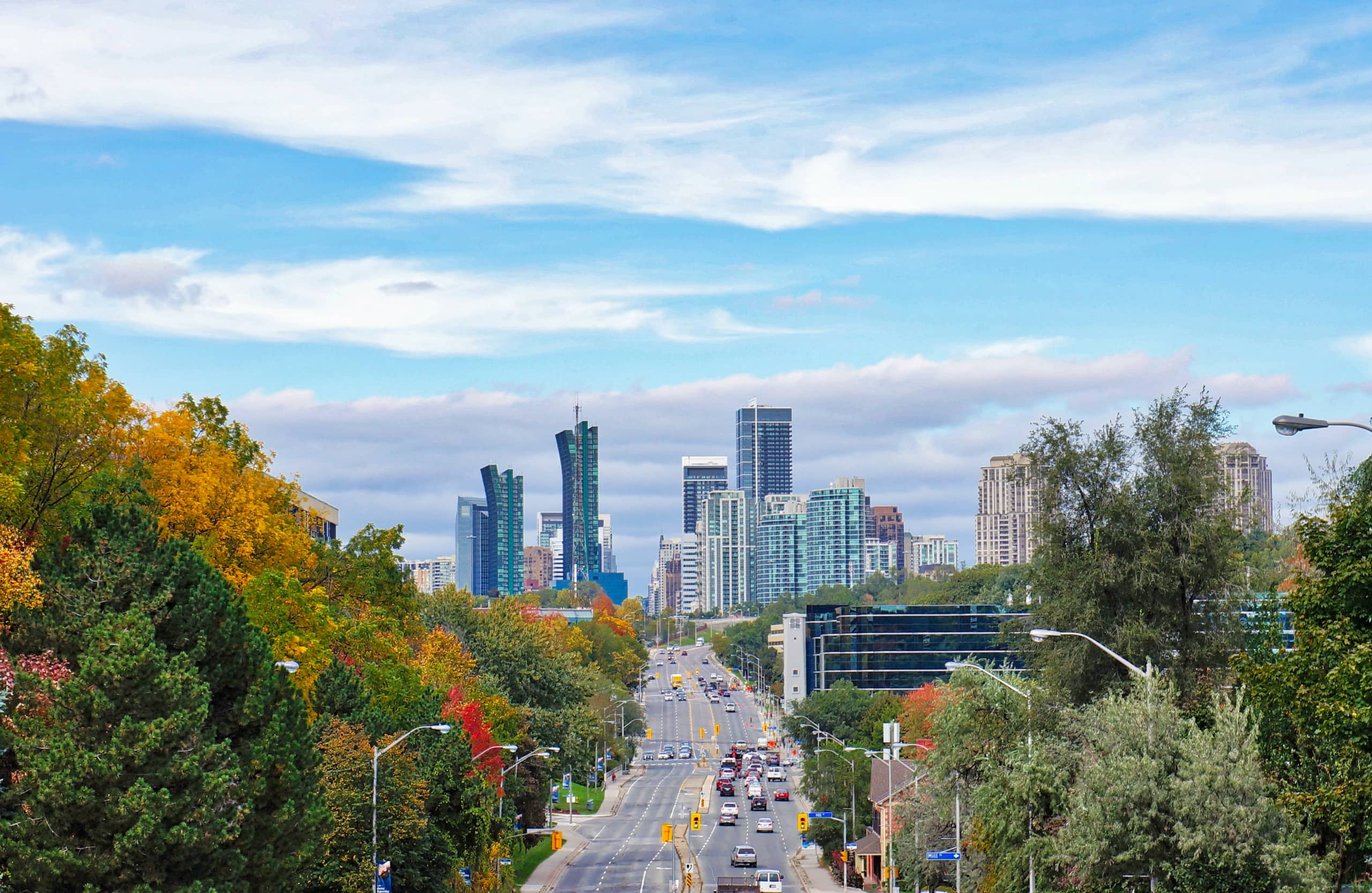 As a secondary economic hub of the new city of Toronto outside Downtown Toronto, North York has attracted many businesses across all sectors, including food processing, manufacturing, ground support, construction, and service in the district's central business district.
For industries in North York that rely on hydraulics to power their operations, Maverick Machine provides them with a range of hydraulic cylinders that are suitable for different applications, as well as timely repair services and custom replacement parts to help you maximize the effectiveness and efficiency of your hydraulic equipment.
Outlook of North York
In the Twentieth Century, North York evolved from a township located on the western border of Old Toronto in 1922 to its inclusion in Metropolitan Toronto in 1954, a borough in 1967, and then a city in 1979. In 1998, it was amalgamated with Metropolitan Toronto to form the new city of Toronto. As one of the six administrative districts of Toronto, Ontario, North York has experienced some of the fastest growth in the region, attracting high-density residences, multiple corporate headquarters, and rapid transit.
Today, North York is home to some of the wealthiest areas of Toronto, including Bayview Village, York Mills, Hogg's Hollow, Willowdale, and The Bridle Path, as well as some of the poorest, including Lawrence Heights, Flemingdon Park, and Jane and Finch. This makes North York's neighbourhoods very diverse with people of different cultures.
Hydraulic Cylinders for Different types of Applications
Hydraulic cylinders can be found in almost any industry in North York that handles heavy loads, including manufacturing, agriculture, construction, and even pharmaceuticals. Specific applications include the excavators, balers, cranes, hydraulic presses, packing machines, and loaders, among others.
Without hydraulics, these equipment would not operate as effectively or efficiently as they do. Hydraulic cylinders allow small operator motions to create large movements for lifting, pushing, pulling, or lowering, via a pressurized fluid system.
When compared with mechanical, pneumatic, or electric systems, hydraulics tend to emerge on top for many applications because they offer greater power density, are more durable, and come in a wide array of scales to suit different application needs. We realize that it can be challenging to find the right cylinder for your application in order to attain optimal performance and reliability. As such, our professional team in North York can help you to review various parameters as a guideline to identify the most suitable choice.
Common considerations for hydraulic cylinders include:
Machinery specifications – cylinders should be matched according to the amount of pressure, force exerted, and space requirements for the specific application as governed by the design of the machinery. For instance, you require high-pressure cylinders if your application requires pressures above 5,000 psi, or welded cylinders for applications with restricted space.
Temperature requirements – the cylinder and its accessories must be suitable for the operating temperature range or extreme high or low temperatures. For instance, standard Buna-N nitrile rubber seals are likely to fail in applications where temperatures rise above 300 degrees Fahrenheit. So Viton synthetic rubber seals may be a more appropriate choice.
Operating environment – some hydraulic cylinders are more suitable for operating in marine environments with high humidity or salt water to avoid severe corrosion. Stainless steel cylinders built out of 360-grade steel are highly resistant to corrosion and may be suitable for most harsh work environments.
Quality of cylinder material – you should consider the type of metal used for the cylinder head, rod bearings, and base. Stronger materials are recommended for tough industrial tasks to ensure better performance and durability. For instance, 17-4PH stainless steel is more durable than case-hardened carbon steel with chrome plating, which is the standard in most piston rods. Similarly, 65-45-12 ductile iron rod bearings are stronger than the standard SAE 660 bronze counterparts.
Stroke length required – do you require telescoping cylinders?
Push or pull tonnage required
Type of mounting used
Maximum pressure range for your application
When in doubt, it's best to assume operating conditions that are more rugged when making your selection, and choose the higher quality material than what is standard.
Custom Hydraulic Cylinders for Specialized Applications
Some industries have specific constraints that influence the choice of a hydraulic cylinder. Food and beverage applications, for instance, must frequently sanitize all equipment, including the lifting and packing machines that might be powered by hydraulic cylinders. For these clients, we offer specialized stainless steel options that can withstand frequent sanitation. These custom hydraulic cylinders are built to fit every dynamic need of the machinery.
You can commission the design and fabrication of specialty cylinders that perfectly meet unique pressure and fluid capabilities to minimize the risk of malfunctions or fluid leaks. You will also have cylinders that are a perfect fit for extremely powerful machinery when standard cylinders and seals aren't good enough. We design and manufacture our cylinders around multiple unique specifications and application requirements, including:
Harsh environmental factors
Frequency of use
Unique sealing materials
Pressure and stress damages
Size and shape based on the machinery's configuration
Industry
Tangential materials and parts
Ease of access
Exterior and interior coating technologies
Industry certifications
Safety
Maverick Machine & Hydraulics Supply, Parts & Repairs in North York
The team at Maverick Machine & Hydraulics fully understands how costly premature cylinder failures and downtime can be to your bottom line. As such, we have a custom hydraulic cylinder program for OEM that ensures you have the hydraulic cylinders you need to keep production moving.
We manufacture off-shore or in one of our North American facilities to meet your requirements. Our customer service team runs a vendor managed inventory program and works closely with your forecasting and operations teams to anticipate and supply cylinders on time every time.
By partnering with us for your hydraulic cylinder needs, you benefit from our:
Friendly and responsive customer service
Precision cylinder machining services
Unique numbering system that facilitates accountability and traceability
100% testing capabilities for manufactured and repaired components
Full warranty programs, including a standard one-year replacement guarantee and optional five-year, pro-rated warranty
For additional information about our hydraulic cylinder offerings, contact our office in North York today.