Maverick Machine has recently expanded our service facility. As always, Maverick will analyze why the component failed and will work with you to take steps to prevent a re-occurrence. Maverick will work within your budget and your maintenance schedule to give you the best working system possible.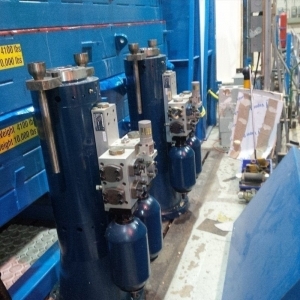 Our facility has full metalworking, fabrication, and welding capabilities. This allows us to repair the mechanical parts of the machine and not just the hydraulic/electronic components that drive it. In a well performing system, all the components must work together. Our qualified personnel include fluid power specialists, electro-mechanical technicians, millwrights, welders, machinists, and support staff.
The Maverick Service Centre has experience on a wide variety of simulation equipment, including M.A.S.T. tables; four post vehicle and vibration tables. Our experience also includes three and six degree of freedom motion simulators, including:
MTS Actuators and Supporting Equipment
Servotest
Shore Western
MOOG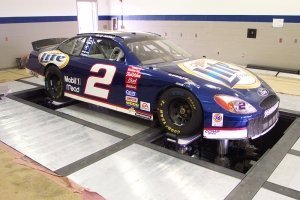 We also work on other types of electro-hydraulic systems including injection molding machines, hydraulic presses, tube bending machines, transfer systems, or just about any machine that incorporates hydraulics in its automation process.
Unwavering trust in our repair services
Trust your system to the team at Maverick Machine and Hydraulics. Pump running slow? Losing power? Extra noisy? We can help!
Outstanding customer support
The entirety of our business revolves around customer satisfaction. Our customer-centered approach means that our work doesn't simply stop after processing and supplying a customer's order. We work closely with you throughout the process, whether it's engineering and designing a custom component for a new machine or troubleshooting and repairing a hydraulic system. More importantly, we don't drag our services with unreasonable waiting times that affect your bottom-line. We will refer the on-site service to a third-party company so the task can be completed as soon as possible.
FAQ
s
When is the best time to plan for hydraulic cylinder repair?
The decision whether to schedule hoist hydraulic services or perhaps replace a specific part or unit may not always be clear. Often it requires an understanding of its function, design, and operation. Fortunately, our experts can identify the necessary measures to troubleshoot your cylinder and components through our hydraulic system analysis. Maverick Machine can fully support your facility's hydraulic press service, repair, and breakdown requirements.
Do you provide onsite hydraulic repair?
Studies show that most pump, valve and cylinder failures are a result of contaminants in the oil. Now offering Hydraulic oil filtration service at your facility as shown above.
Our equipment will remove solid and liquid contaminants from the hydraulic oil in your existing Power Unit and bring the contaminant particle size down to 1 micron or whatever your system is engineered to work best at.
Maintain your equipment now and get more years of trouble free work from it!