Maverick Machine has recently expanded our service facility, with a new Electro-hydraulic Servo and proportional laboratory. It has an improved clean room for inspection, repair, and testing of servo-hydraulic actuators and valve components. Our hydraulic test bench has been re-designed, with greater capacity and an expanded data acquisition system to give more in-depth reports, including flow plots. As always, Maverick will analyze why the component failed and will work with you to take steps to prevent a re-occurrence.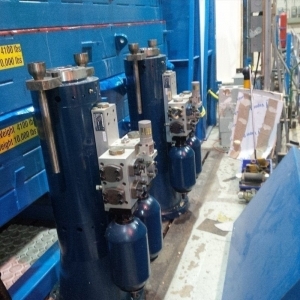 Our facility has full metalworking, fabrication and welding capabilities. This allows us to repair the mechanical parts of the machine and not just the hydraulic/electronic components that drive it. In a well performing system, all the components must work together. Our qualified personnel include fluid power specialists, electro-mechanical technicians, millwrights, welders, machinists, and support staff.
Field service technicians are available to remove one component or the whole machine for re-conditioning. In a situation where it is not cost effective to move the machine, we can often rebuild the machine in your own facility by implementing changes over time. Maverick will work within your budget and your maintenance schedule to give you the best working system possible.
The Maverick Service Centre has experience on a wide variety of simulation equipment, including M.A.S.T. tables; four post vehicle and vibration tables.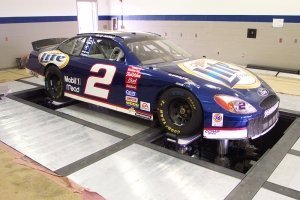 Our experience also includes three and six degree of freedom motion simulators, including:
MTS Actuators and Supporting Equipment
Servotest
Shore Western
MOOG
We also work on other types of electro-hydraulic systems including injection molding machines, hydraulic presses, tube bending machines, transfer systems, or just about any machine that incorporates hydraulics in its automation process.
Trust your system to the team at Maverick Machine and Hydraulics. Pump running slow? Losing power? Extra noisy? We can help!
Studies show that most pump, valve and cylinder failures are a result of contaminants in the oil. Now offering Hydraulic oil filtration service at your facility as shown above.
Our equipment will remove solid and liquid contaminants from the hydraulic oil in your existing Power Unit and bring the contaminant particle size down to 1 micron or whatever your system is engineered to work best at.
Maintain your equipment now and get more years of trouble free work from it! For a limited time we are offering a 25% discount from our standard rate of $320/week.
1 week rental of our mobile oil filtration at only $240.00!

Price does not include certified oil testing before and after

Filters needed will be charged extra

10% off our regular rates for these items with this offer
Call today to book your appointment.